What's on my iPad Pro? (Updated for June 2020)
21st June, 2020 - Blog
As a big fan of Apple products, it would be fair to say I've owned a few in my time. iPods, iPhones, iPads, and Macs have all formed part of my working and personal setups, but one product that's impressed me more than most is the iPad Pro.
This is also one of the more popular posts on my blog, so I decided to update it! In fact, I updated the device itself:  I now have the 2020 iPad Pro 12.9-inch.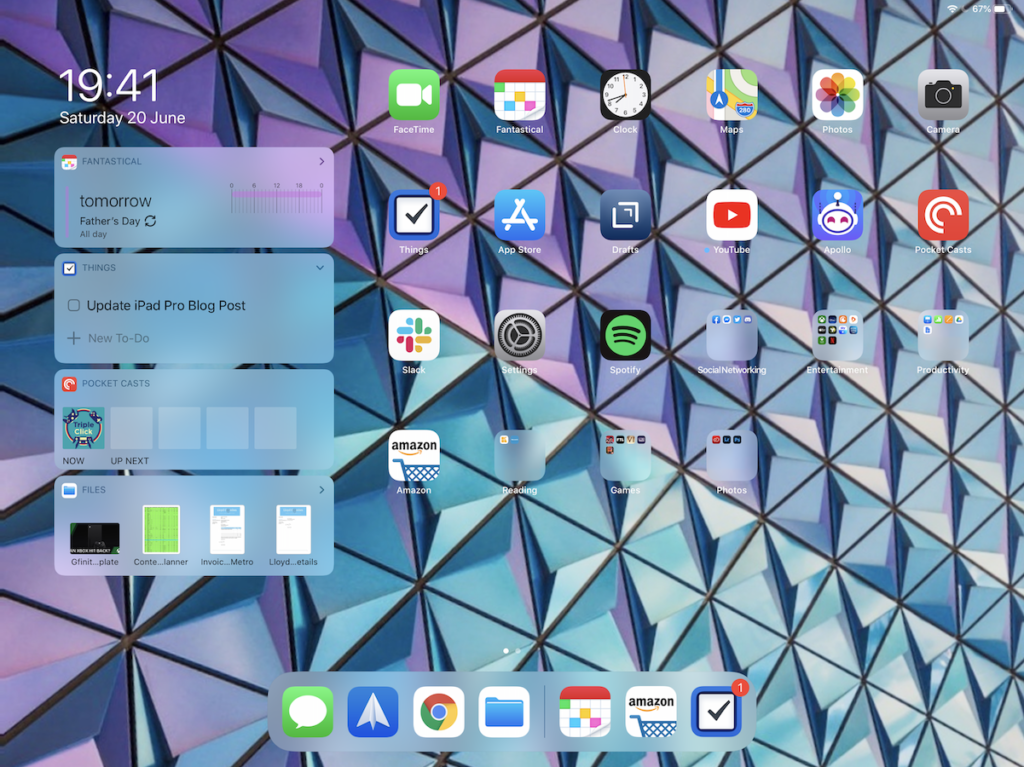 From the home screen, you can see I keep a few widgets to the left of the screen. There's Fantastical for appointments, Things for my tasks, and Pocket Casts for podcasts. Then, there are the apps.
FaceTime, Photos, Camera, and plenty of others are stock apps, but let's look at what else there is.
Fantastical – the best calendar app on iPhone and macOS is just as essential on iPad. It offers a great monthly and weekly view, and syncs across my iCloud calendar I share with Frankie and my Google one I share with my bandmates.
Drafts – I switched to Drafts a couple of weeks ago, and have been incredibly impressed. It essentially works as a notepad that you can then link with an incredible number of other applications with just a tap or two.
YouTube – I watch more on YouTube than I do on TV, even with our Sky package. The iPad is ideal for watching, too, because of the size of its display, the great speakers, and the impressive colour accuracy.
Apollo – if there's one app I gravitate to when I have five or ten minutes, it's Apollo. This Reddit client is much nicer to look at than the official one, while also offering great themes and easier navigation.
Pocket Casts – I love music, but I think I love podcasts more. Because often I work alone, it's nice to be able to catch up on various news items and conversations I may have missed.
Things – I'm not sure how many times I can write about Things, but I'll say this again: without it, there is no way I'd be as organised as I am.
Maps – I'm going to be honest, I'd much rather use Google Maps, but Apple Maps works with CarPlay's dash view on my Focus. Since I didn't want my destinations to be stuck between two apps, I've opted for Apple Maps all round.
Slack – As occasionally laggy as Slack can be, it's crucial for conversations with some of my clients.
Files – for accessing files stored in iCloud.
Spotify – I've written before about how I was an Apple Music subscriber, but Spotify has introduced me to some artists I never would have heard otherwise, so I'm sticking to it.
So, what's in those folders?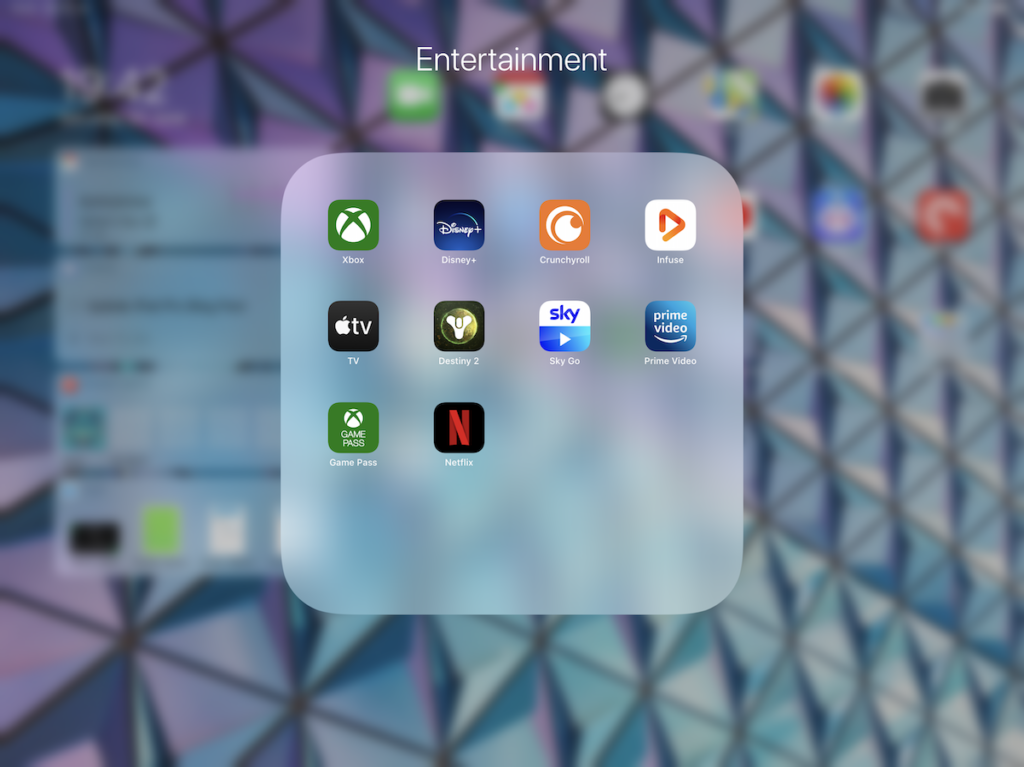 My 'Entertainment' folder is basically streaming services and gaming apps. Prime Video, Netflix, Crunchyroll and Sky Go are for video content, while the Destiny 2 app is to check in on my quests while I'm away from my console (yes, it's a problem). Infuse lets me stream content from a media server set up at home.
PS4 Remote Play lets me stream my PS4 to the iPad (I'm not entirely sure I've used it yet), while the Xbox Game Pass app shows me upcoming games I can play as part of my subscription. Finally, the other Xbox app is entirely for redeeming review codes so I can install things more quickly.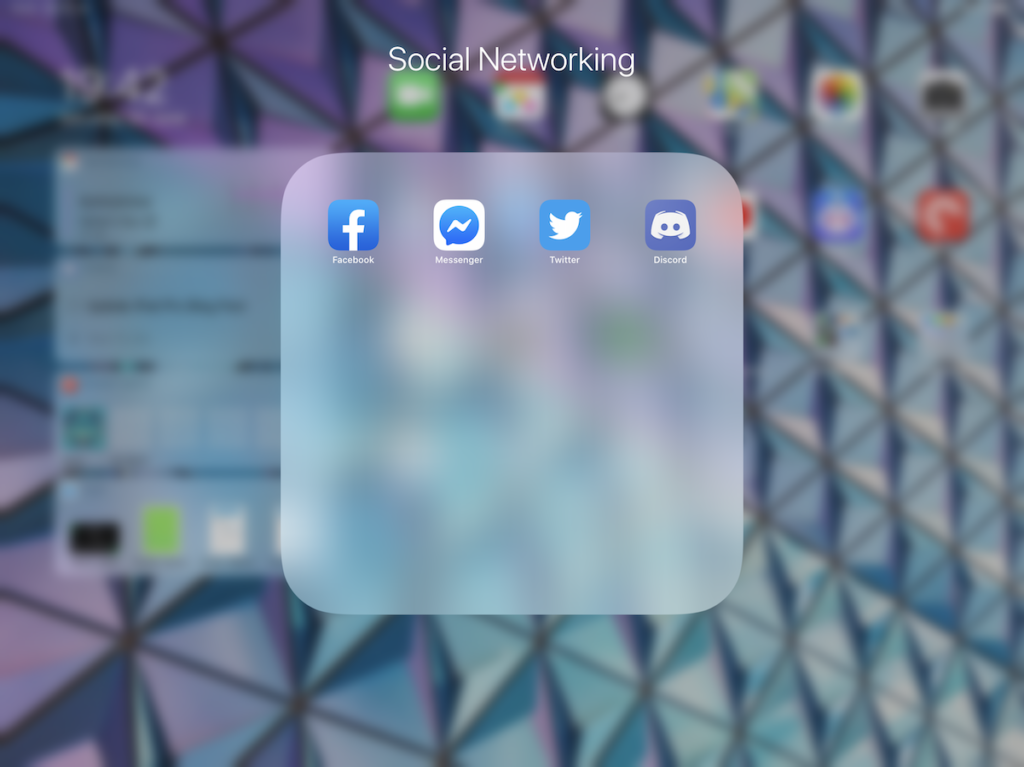 Ok, this one is pretty obvious – except maybe Discord, which I use for Gfinity work and one other client.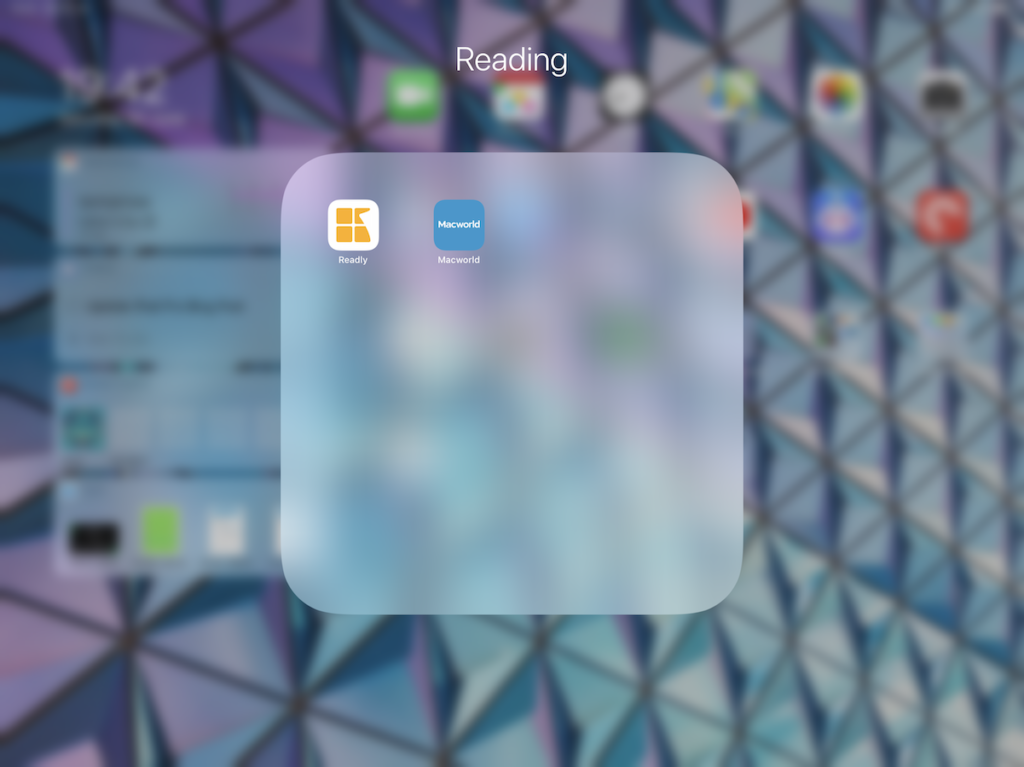 My parents have a Readly account, which keeps magazine subscriptions all in one spot. Plus, I love MacWorld content so always find time to read each month's issue either with a coffee in the morning or last thing before bed!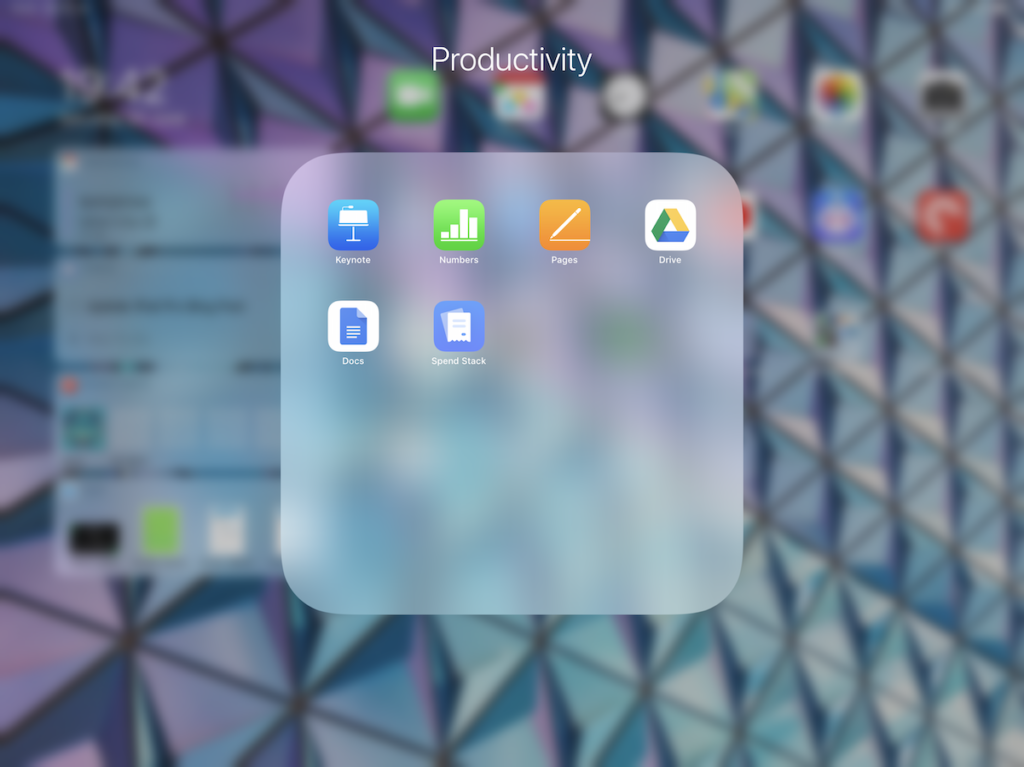 Now that I have the MacBook Pro I don't use the iPad Pro for as much work as I used to.
Pages – all of my writing starts in Pages.
Numbers – for tracking work, invoices, and payments.
Keynote – for the rare occasion I need to make a presentation.
Docs/Sheets/Drive – some clients prefer their work as Google Docs.
Spend Stack – this lets me track my business expenses.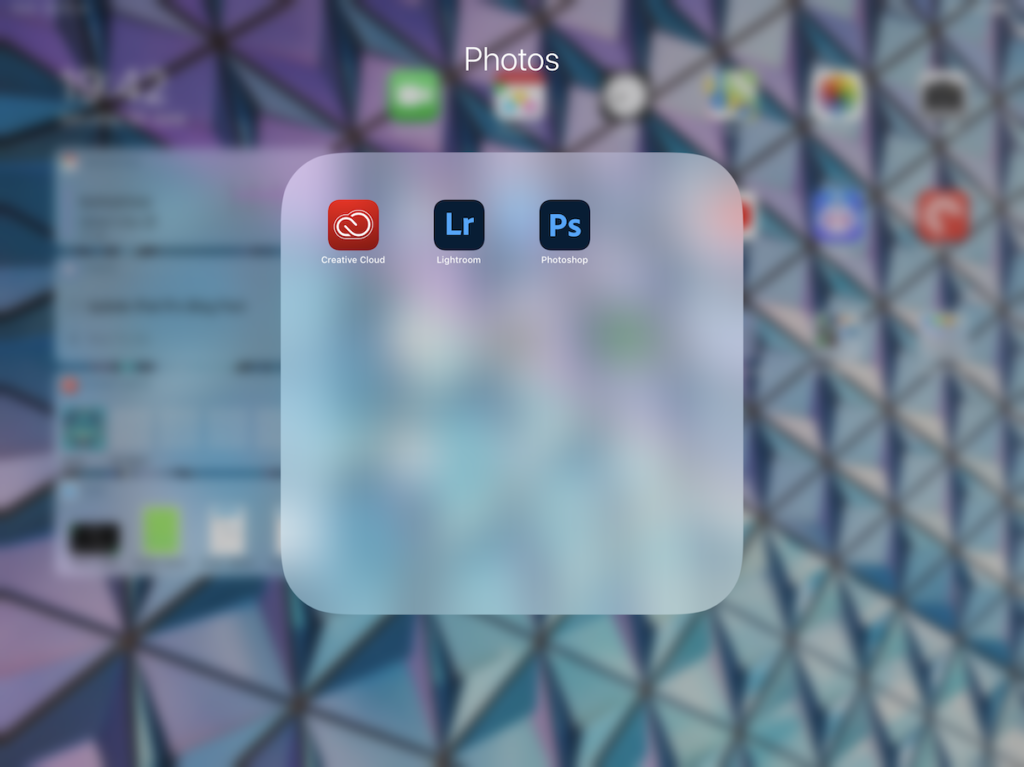 Since I started at Gfinity, I've been required to do some photo editing and I've come to quite enjoy it! In my last job I didn't get any training, but being able to work in Photoshop on a daily basis has been really cool.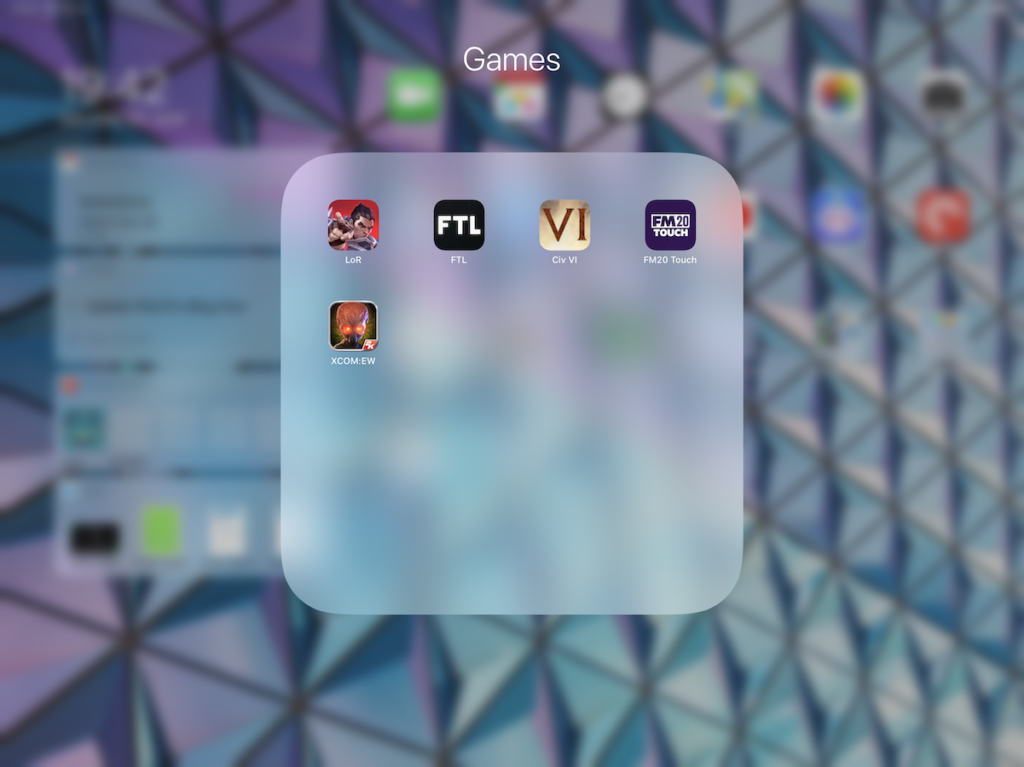 When the working day is done, it's time to play some games. Legends of Runeterra is incredibly addictive, and between that and Football Manager I don't play much else! FTL and XCOM are great strategy titles, too.
Finally, I grew up playing Civilization on the family PC, and having a full version of the latest game in the franchise on my iPad feels like a dream come true.
2,978 total views, 2 views today