Mujjo 16-inch MacBook Pro Sleeve Review
19th September, 2021 - Blog
The MacBook Pro really hasn't had much of a design shift in a long, long time. It's still that same slab of aluminium, and there's a reason for that – it's become, in its own way, pretty iconic.
While we don't get the light-up Apple logo anymore (boo), MacBook Pro's have a certain chic to them that can make it hard to match it with the right case – trust me, I've tried.
From sleeves that are just plain… well, plain, to snap-on plastic monstrosities, there are so many options for a MacBook Pro case – but the decision just got a whole lot easier.
Enter Mujjo, who contacted me with the opportunity to test out their latest 16-inch MBP case in black.
It's fair to say it's a looker.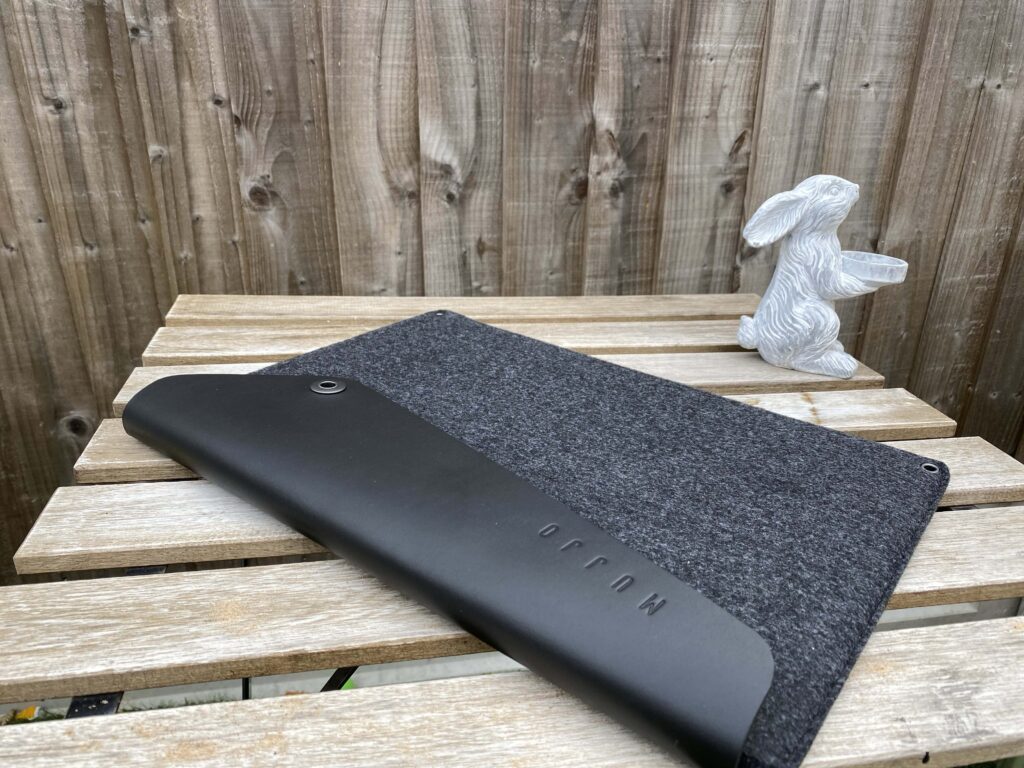 This leather and felt sleeve is gorgeous to look at, and somehow even nicer to hold. The leather 'flap' attaches to the felt 'body' with a nifty little button, and while you may think that would make it easy to open accidentally, it's pretty robust – although we'd still keep your laptop the right way up, just to be safe.
It's got more than good looks, too – the Mujjo sleeve is water-repellent (so a light shower or a bit of drizzle won't see you sheltering indoors), and while your laptop is inside you won't have to worry about scratches – it lines perfectly with the internal felt.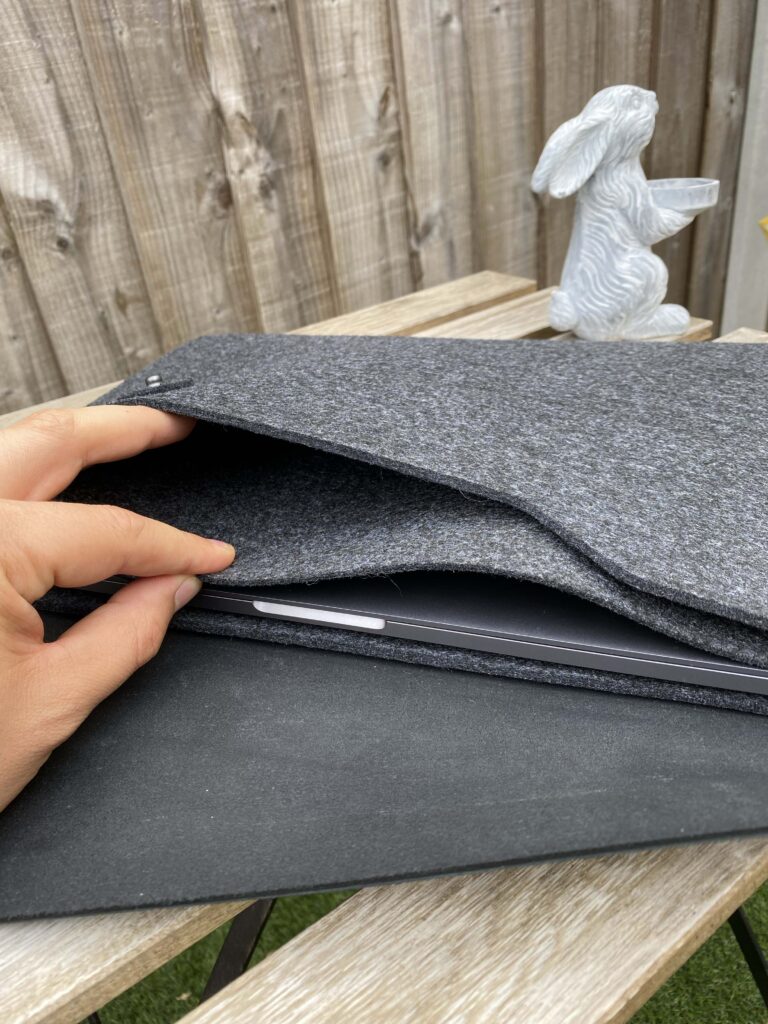 This sleeve is also great for the MacBook Pro 15-inch, but with my current 2019 model it felt snug, but not too tight. I didn't feel like it took a significant effort to slide the laptop out, nor did it feel too easy. It's a tough balance to call, but Mujjo nailed it.
Perhaps my favourite thing, though, is that alongside the MacBook, I can slip my iPad Pro in the second pocket. It gets a little bulky when adding the magic keyboard, of course, but if you're looking for a way to carry both a laptop and a tablet at once, you can't go wrong.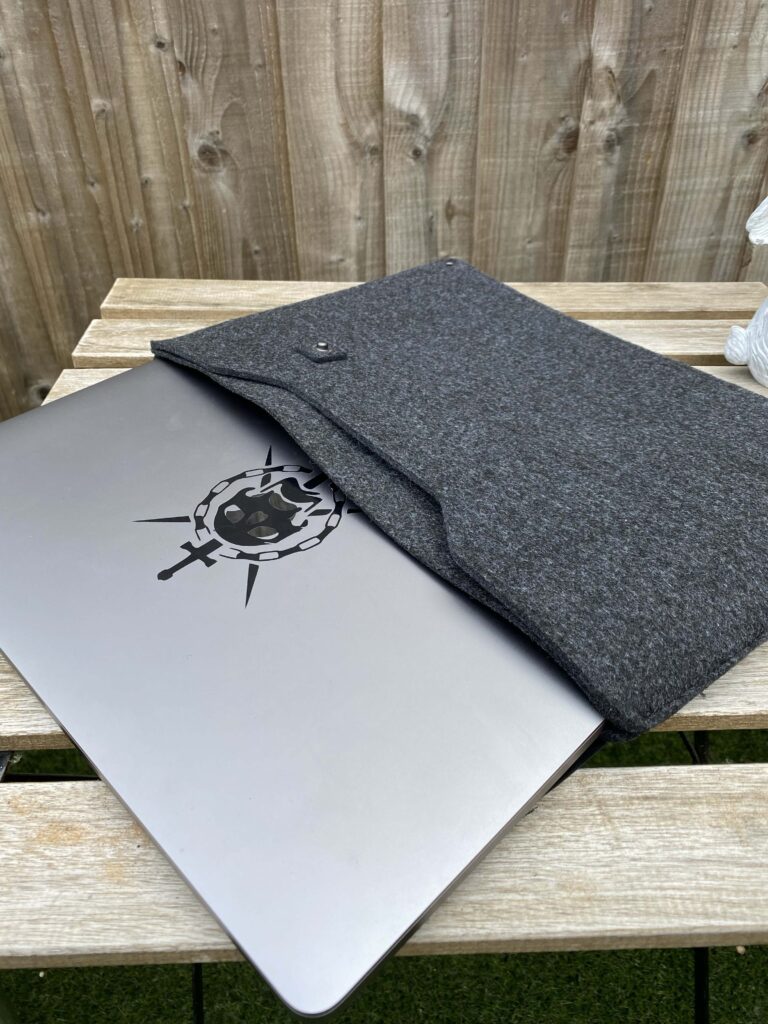 There's even a small slot for smaller items, meaning if you're heading to a meeting and need an SD card, your ID, or even a bank card, they can be within reach. While client meetings are somewhat a thing of the past now, I tried to pack my own mobile working setup into the sleeve.
What I found was that it could hold my iPad, my MacBook Pro, my USB-C dock, USB sticks, and a charger – although the latter is a bit bulky.
Wherever you take it, though, the Mujjo just looks, well, like it was meant  to hold a £2000 laptop. It's got so much class, that it even makes my laptop's Destiny sticker look a little cooler.
If you're serious about not just protecting your MacBook, but showing it off a little, too, then you should give it a look.
The Mujjo 16-inch MacBook Pro sleeve retails for £69.90 via Mujjo in black or tan.
The product in this review was provided for coverage purposes.
4,696 total views, 4 views today