Sorted, Mate
9th August, 2021 - Blog
As you know, I'm a bit of a productivity nerd. I'm always looking for ways to streamline workflows, both in my freelance role and in my day-to-day working life.
For the last few years, I've been very vocal about my love of Things 3 as my task management app, and Fantastical as my calendar app, but there's a new contender.
Sorted 3 (what is it with the number 3?) was mentioned on a recent episode of the Automators podcast, and in many ways it feels like a mix between the two aforementioned apps. It's a hyper-scheduling app, which means that you set yourself events with dates, durations, and notes, and block out chunks of your day.
It's not the kind of thing I've been particularly stringent with in the past. Things 3 puts tasks in a 'Today' or 'This Evening' bucket, and I just try to burn through them when I can.
Sorted 3, on the other hand, makes me feel more accountable for my day-to-day. If I set something to do at 9 AM but it's 9:15 and I haven't started yet, I can tweak the day's planning with a few taps or clicks.
The app has come into its own with my recent work at Gfinity. I'm covering more responsibilities due to some absences, and that means spinning multiple plates at once. With that in mind, I spent some time entering recurring tasks into the app.
Hyper-scheduling is a powerful tool, but you need to put plenty in to get plenty out of the process. For instance, it can take time to add times, dates, durations, notes, attachments and more.
You can create projects, too. I have a Home list which schedules my week's workouts (which are going well, thank you for asking), as well as a Work list for Freelance and Gfinity.
On the other hand, it's possible to tell Sorted 3 to do that work for you. The app is free, but grabbing the premium version allows for auto-scheduling. Tap the button, and your day is all planned out for you. You can move items around, of course, but if you're buried in tasks and need a handy list of things to do first, it's there.
If you just need to get something out of your brain and onto the app, you can add it to your 'Inbox', just like Things 3. From here, you can add more info at a later time, or move it to one of your lists. There are tags for filtering tasks, too.
The majority of my time, though, is spent in the Schedule view. Looking at tomorrow's, I can see an event I'm attending, a run I have planned, a weekly meeting, and a whole host of to-dos set to times of the day (screenshot below is not mine, because confidentiality).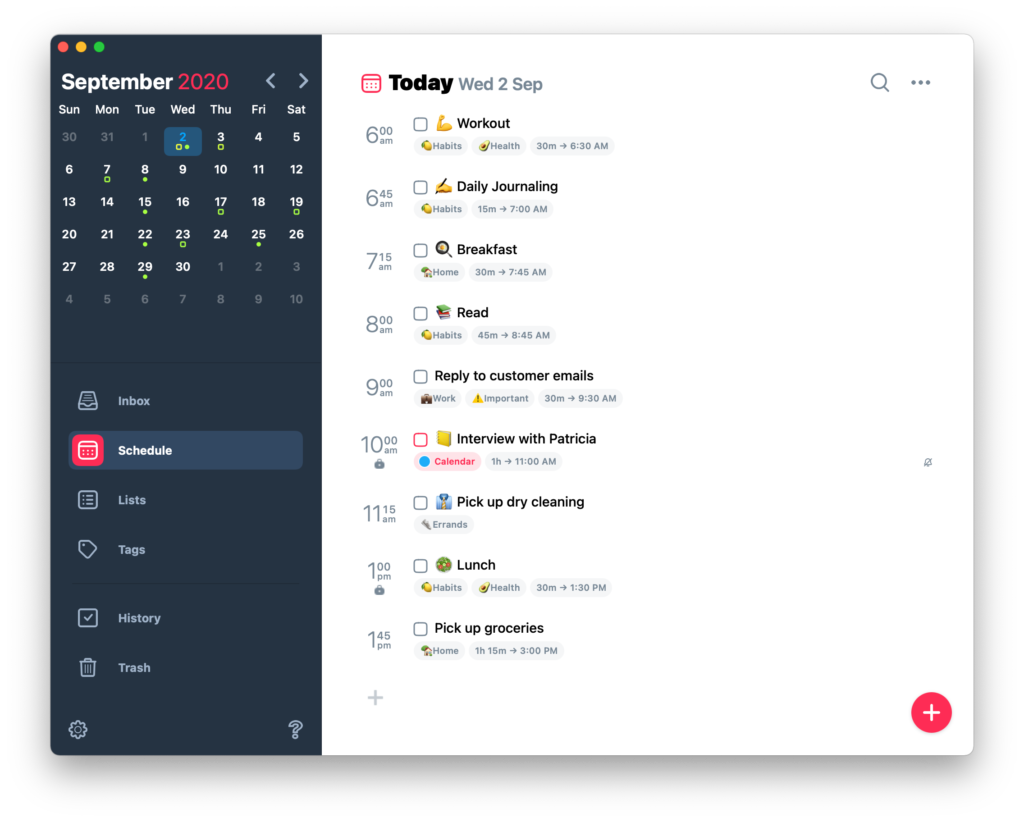 The idea (at least for me), is that I can log on, and get straight to what I need to get to. That's backed up by a UI that's so clean and pleasing on the eye that I was genuinely surprised it was developed by Cultured Code, the team behind Things 3.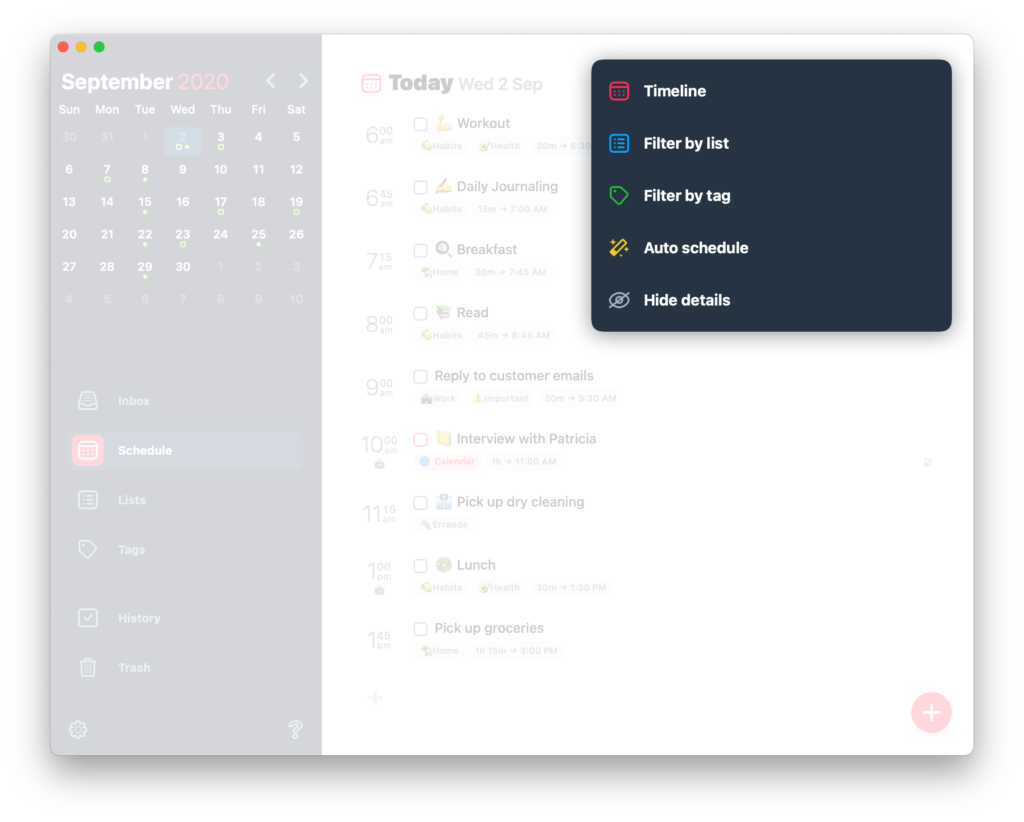 If you're interested, consider checking out the app's website. Sorted 3 is available on macOS, iOS, iPadOS and watchOS.
2,137 total views, 2 views today