Brydge MacBook Pro Vertical Dock Review
18th April, 2021 - Blog
As you know, my desk is… well, it's pretty tiny. Under my monitor I have room for my iPad Pro and either my keyboard or my MacBook Pro.
In order to make the best use out of the space I do have, Brydge was kind enough to send me one of its new 16-inch MacBook Pro vertical docks.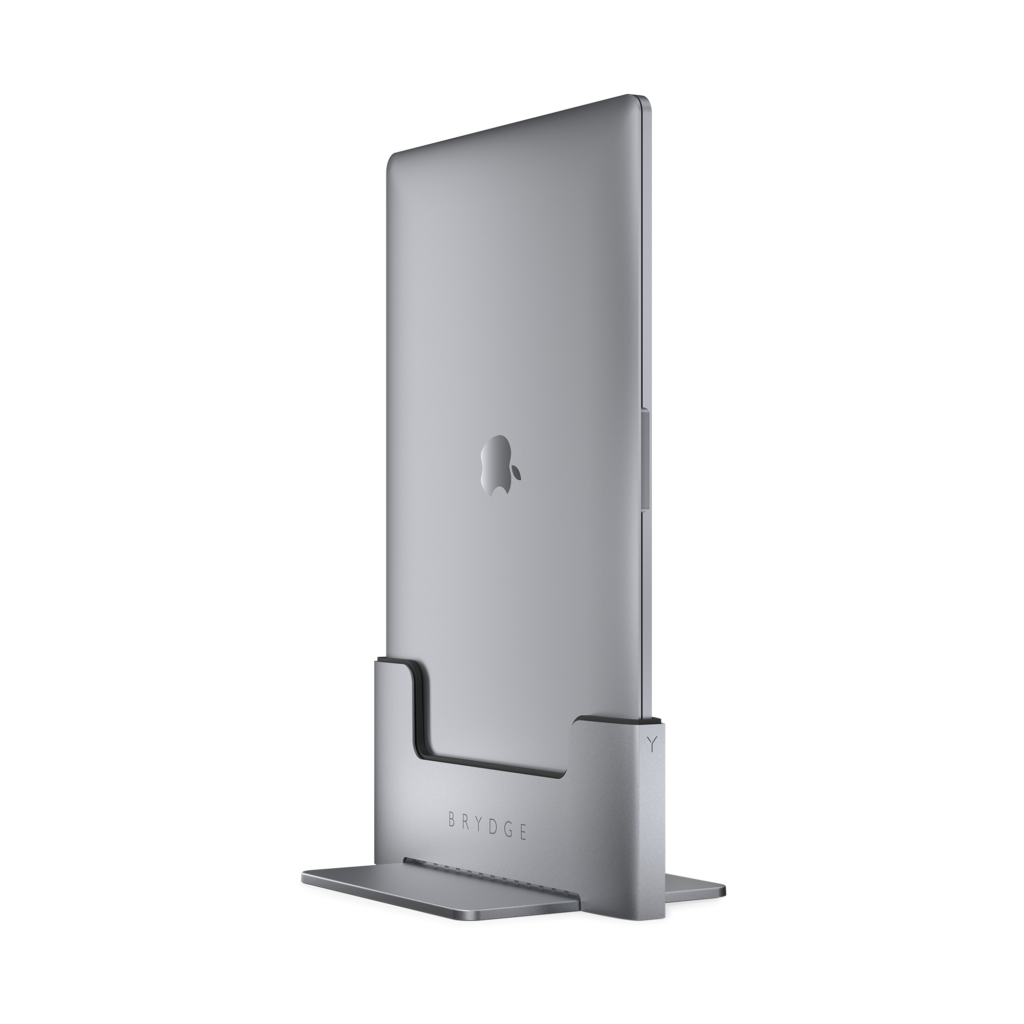 If you've not heard of Brydge, they make all sorts of accessories for tablets and laptops, and they acquired a company called Henge a little while back that were known for their smart, well-built docks.
Installing the Brydge dock was simple. It arrives in a couple of parts – the stand and the dock, and attaching them is as simple as screwing one to the other. After that, I simply plugged my USB-C cables for power and the monitor into it.
The inside of the dock has a sort of 'cradle', and when the laptop is put inside it essentially lowers down and plugs into the ports. The cradle feels perfectly measured, to the point where there's even room for the laptop's 'feet'.
My only concern had been about scratching the USB-C ports on the dock's connectors, but Brydge has that problem solved, too. Included in the packaging are some small adhesive covers that go around the ports.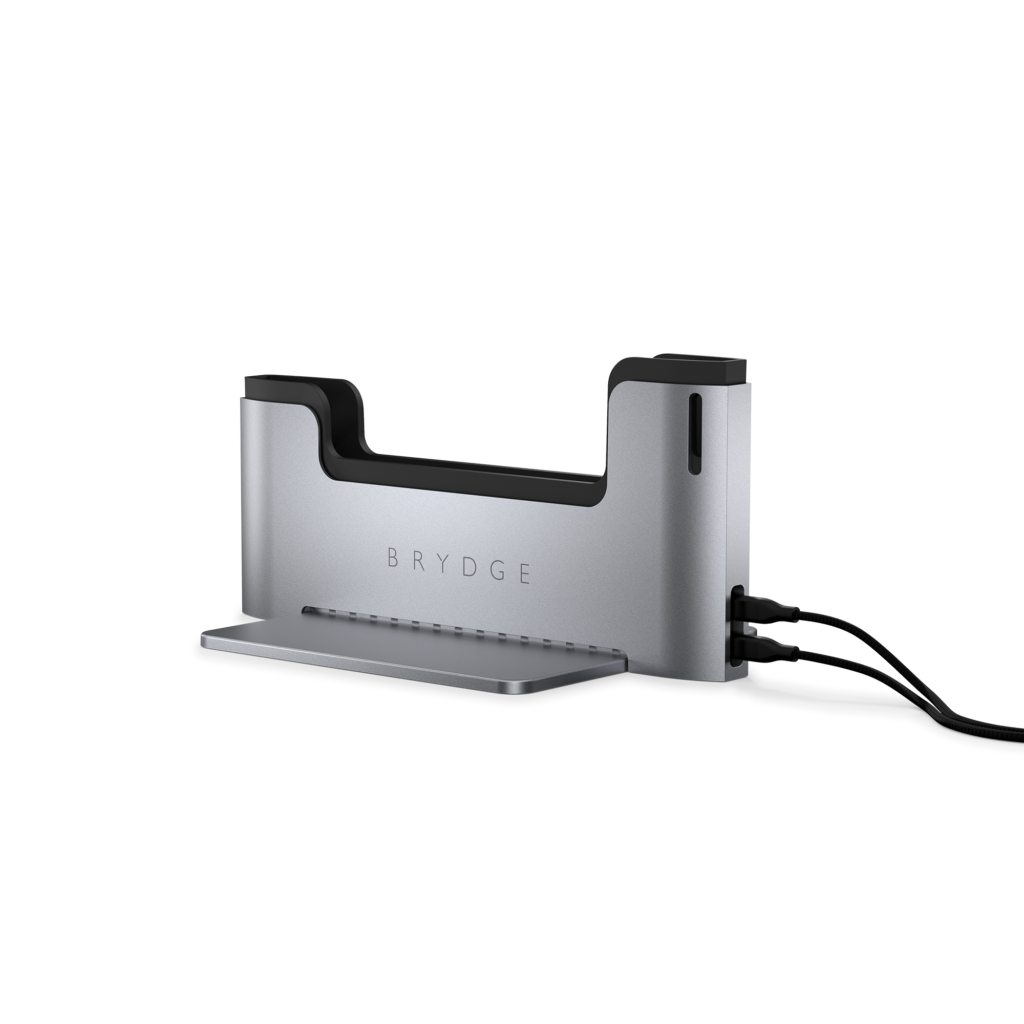 The dock looks the part, too, with the same aluminium finish of the laptop and identical colouring.
UPDATE: I previously noted that the laptop needed to be switched on, then docked. As confirmed by someone at Brydge, it's possible to wake the laptop from sleep with a Bluetooth keyboard or mouse.
Still, the Brydge vertical dock looks set to take up permanent residence on my current desk – and with my new desk all set and waiting for our new home, it'll be part of my new setup, too.
You can buy the Brydge Vertical Dock here.
Note: The product reviewed was sent to me for coverage purposes
2,908 total views, 2 views today