STM ChargeTree 3-in-1 Wireless Charger Review
7th March, 2021 - Blog
I don't know about you, but this pandemic has made one thing painfully obvious – I need more space.
Sure, there are three of us living in a two-bedroom flat, but all of a sudden everything feels that little bit more suffocating. Even my office space has been moved from the lounge to our bedroom, and feels half the size it was before.
That means coming up with the most space-saving desk setup possible, and with that in mind, I was pretty chuffed when the lovely folks at Smarter Than Most (STM) sent over their ChargeTree 3-in-1 charger.
As you know, I'm a bit of an Apple fanboy, so anything I can do to minimise the number of cables I have on my desk is a win for me, and the ChargeTree fits that specific need perfectly.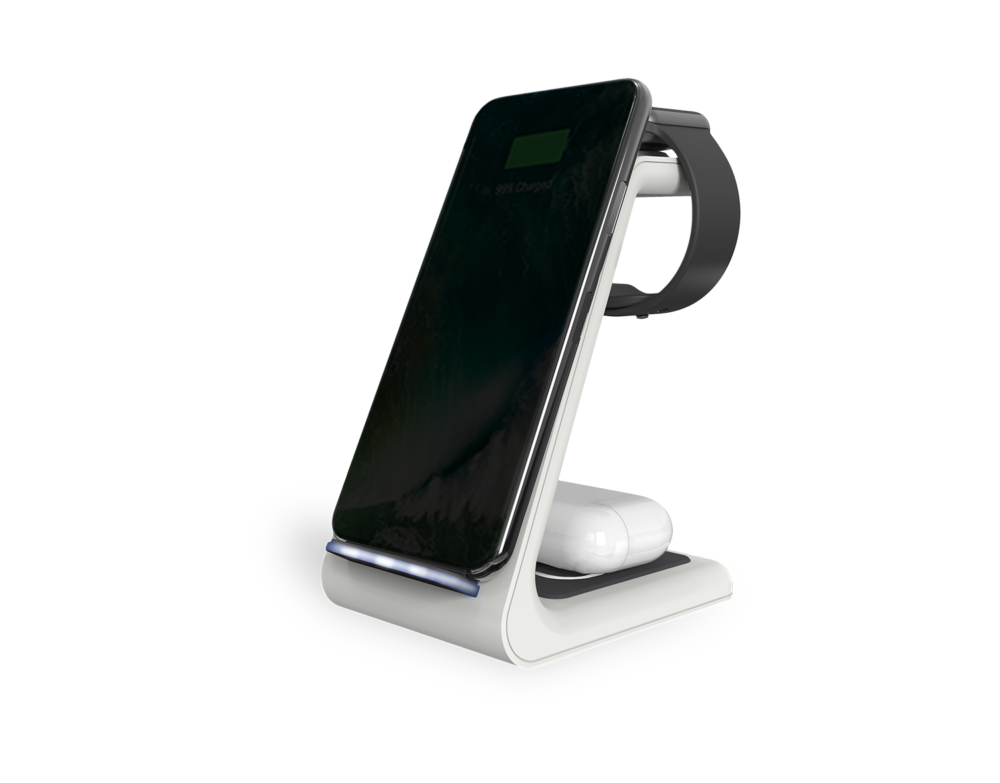 Unlike the Belkin Boost Charge 3-in-1 I reviewed last year, which takes a more lateral view of charging, this STM effort is narrower – meaning it's a perfect space saver.
As you can see, there's a pad on the base for a pair of AirPods or AirPods Pro, as well as a "puck" at the top with space for any form of Apple Watch. Despite being concave, that Apple Watch charger's magnetic connection makes it just as secure as the traditional convex charging platforms you'll find anywhere else.
Then there's the front, which charges your iPhone with a handy little shelf. My 11 Pro Max at first looked a little large, but it's just as stable as the iPhone 11 I used for testing as well.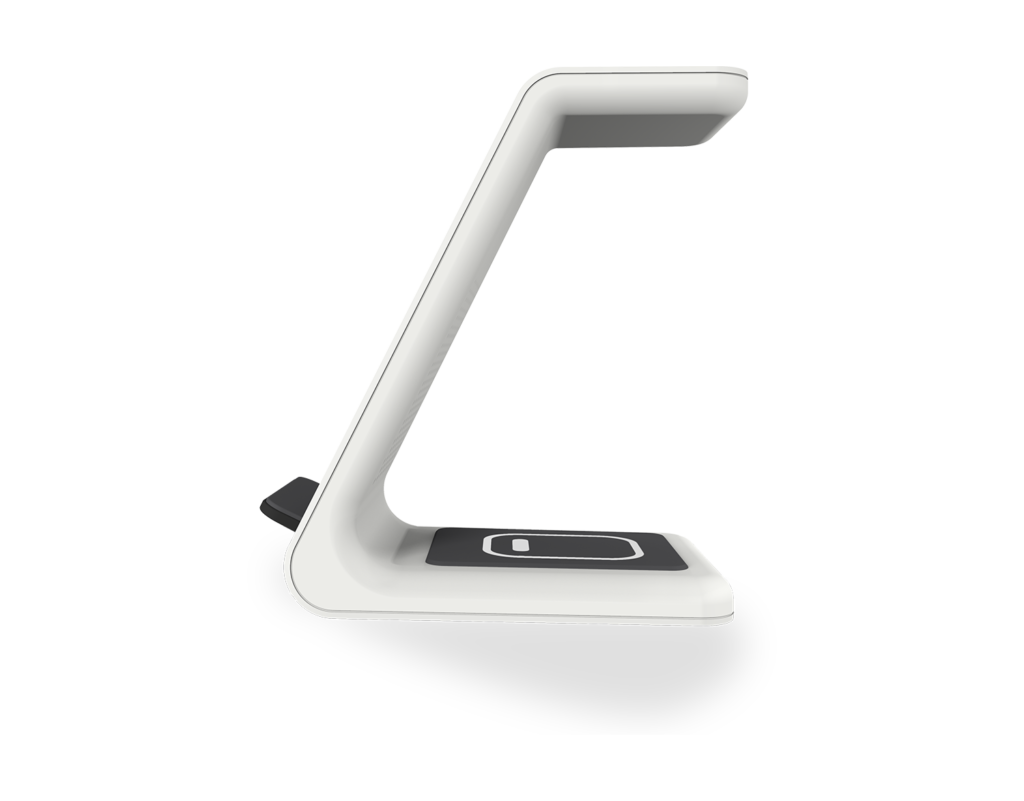 That "shelf" serves a second purpose, too – lighting up to denote when the phone is correctly positioned. In fact, it's split into three sections to confirm when your watch or earphones are charging, too.
It's a great piece of minimalist design that stands out as part of my setup. Placing the AirPods down can be a little bit on the finicky side, but the stand actually flashes the lights to show that it's not connected properly so you can give it another go.
If you're looking for a way to charge your devices without needing a trio of chargers, it's hard not to recommend the ChargeTree. You can grab it from STM, or via Amazon.
Disclaimer: STM sent me the ChargeTree 3-in-1 for coverage purposes.