STM Myth 18L Backpack Review
24th January, 2021 - Blog
As you know, in the last year or so, it's been tough to go anywhere. I originally set up a portable office setup which was carried around in my Eastpak backpack, but the bag had become a little restrictive.
Consider this: I'd need to put my MacBook Pro, my iPad Pro with Magic Keyboard, my notebook, my AirPods, my chargers and dongles, and occasionally my over-ear headphones inside, while also having space in reserve for overnight necessities for press trips (at least when press trips are a thing again).
With that in mind, STM were lovely enough to send me one of their Myth backpacks for review, and it's fair to say I've been mightily impressed.
My review unit is the two-tone, Granite Black variant in the 18L size, and while the 28L may suit photography enthusiasts that have to carry a bit more in their everyday carry.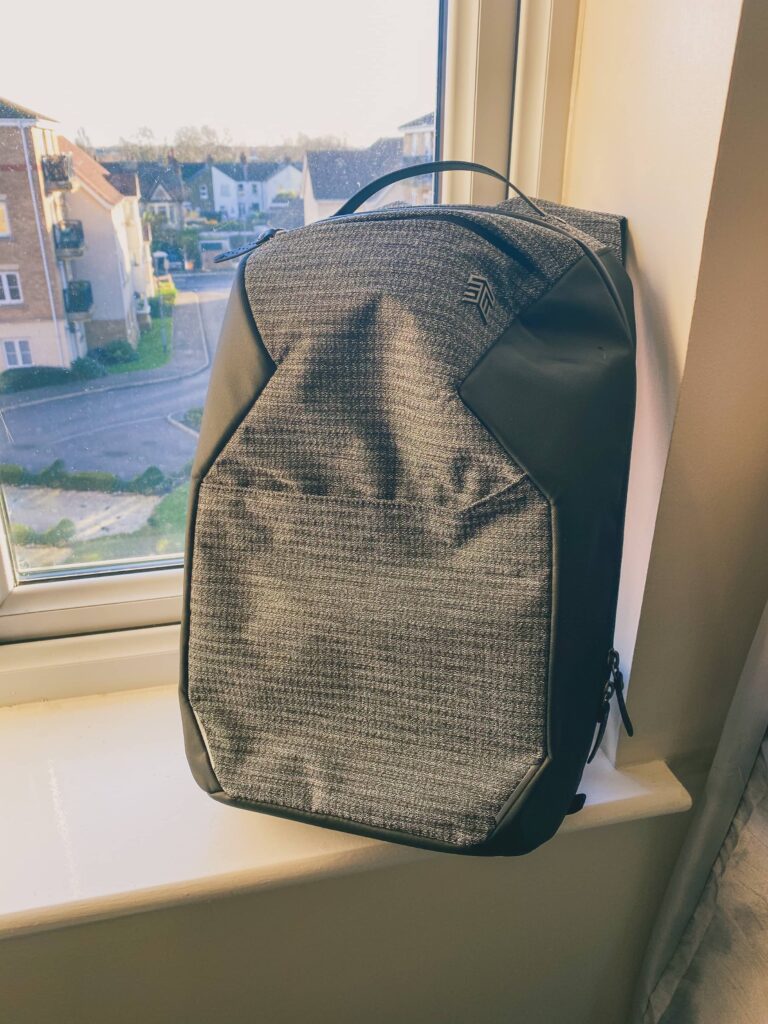 The Myth, The Legend
The grey and black design is actually darker than it appears on site, with the black being a leather-style material. It's smart, and it's also wonderfully compact.
There are two zip-pockets (one on the top and one on the front), as well as the main opening. The top one is fleece-lined, too, making it ideal for sunglasses.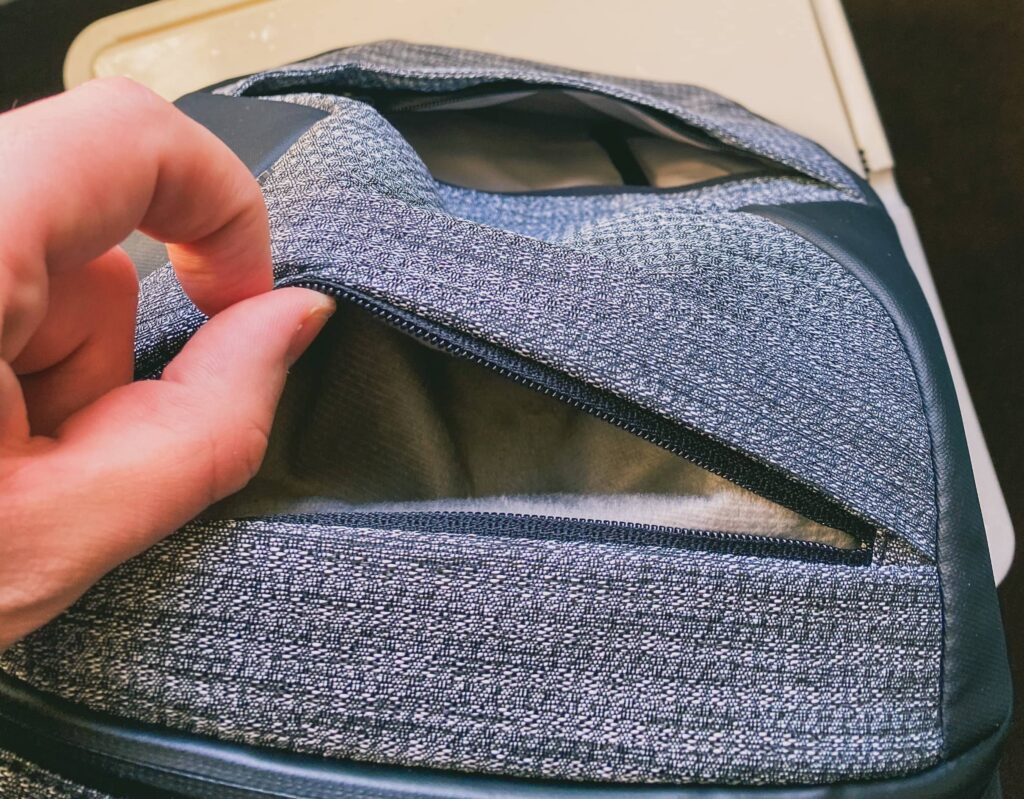 Alas, there's no function for adding a water bottle to the outside, which means you'll need to store it in the main compartment – just make sure the lid is on securely.
Inside, STM has pockets for just about anything, as well as a fleece-lined interior. I managed to put my 16-inch laptop, 12.9-inch tablet, notepad, AirPods, and even my Apple Pencil inside – each in its own separate compartment.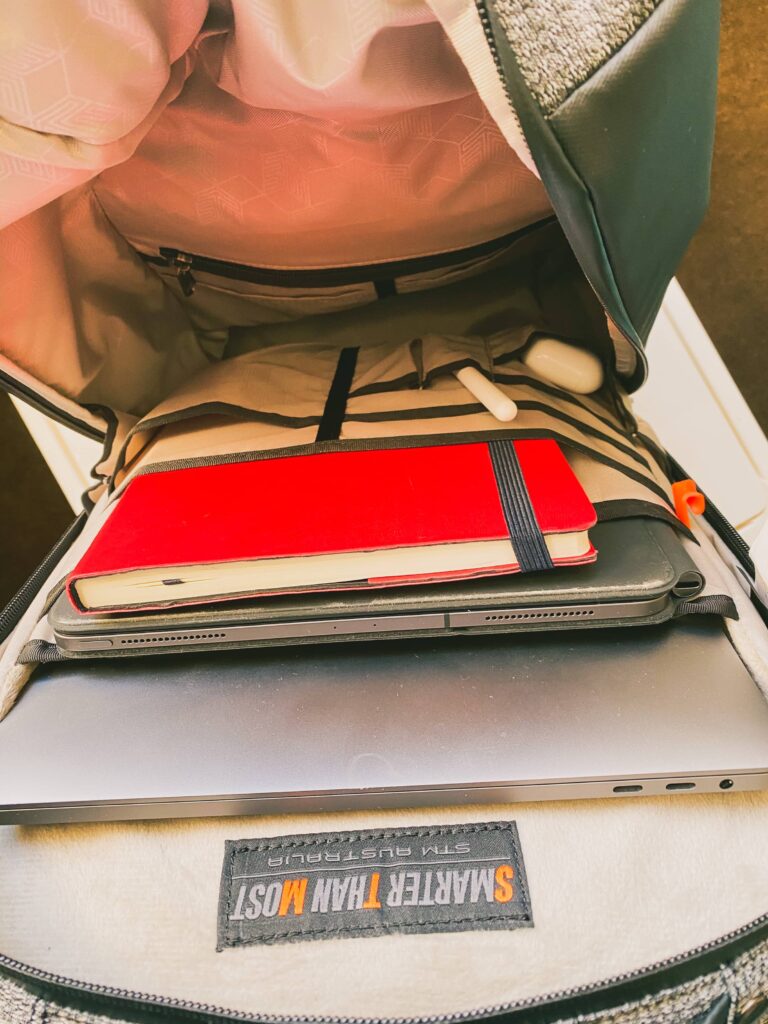 The interior is kept safe through "gapless" corners on the compartments to ensure if you drop the bag, your laptop and valuables won't hit the deck. I'm reluctant to try it, but the bottom of the pack certainly feels robust.
There are also handy "rails" to stop everything falling out, even when the bag is fully open, as well as an integrated cable solution to allow you to charge your phone or gadgets while keeping a portable battery bank tucked inside.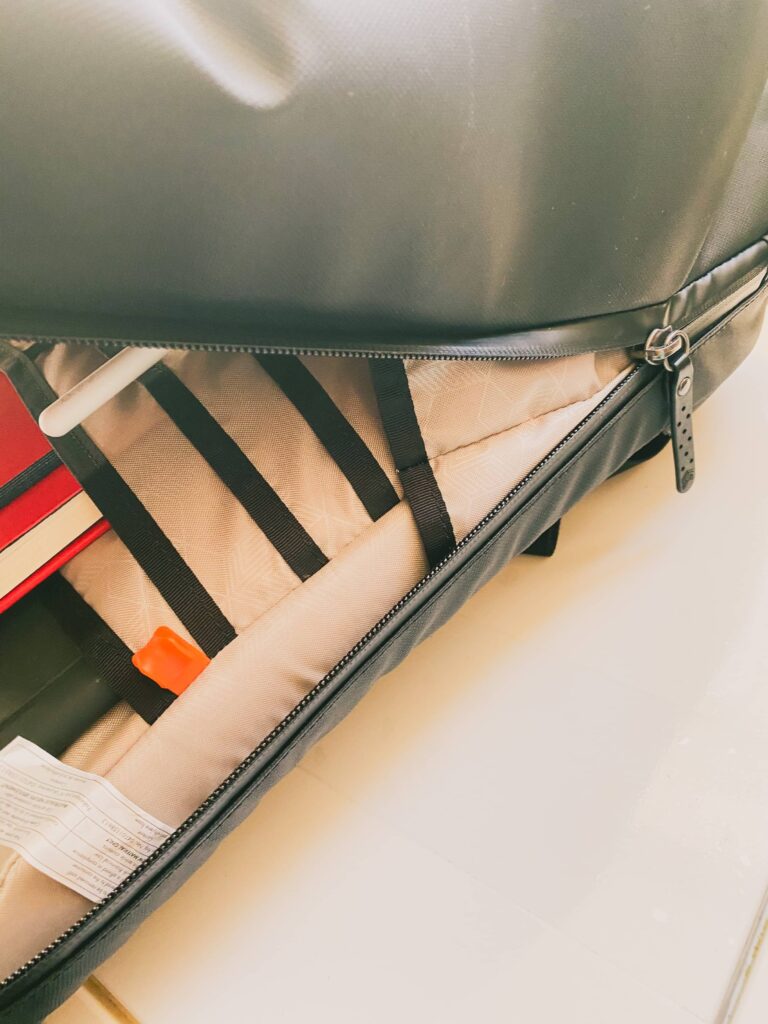 (Not) The Weight Of The World
Of course, it's all well and good packing all and sundry into a backpack, but the Myth has plenty of tricks to make it easy to carry, too.
For one, If you're carrying a suitcase with an extendable handle, the company's cleverly named PassPort system will let you perch the Myth on top to carry both in relative comfort.
The back panel promotes airflow, and weight distribution is even throughout – meaning carrying the Myth on your back always feels balanced.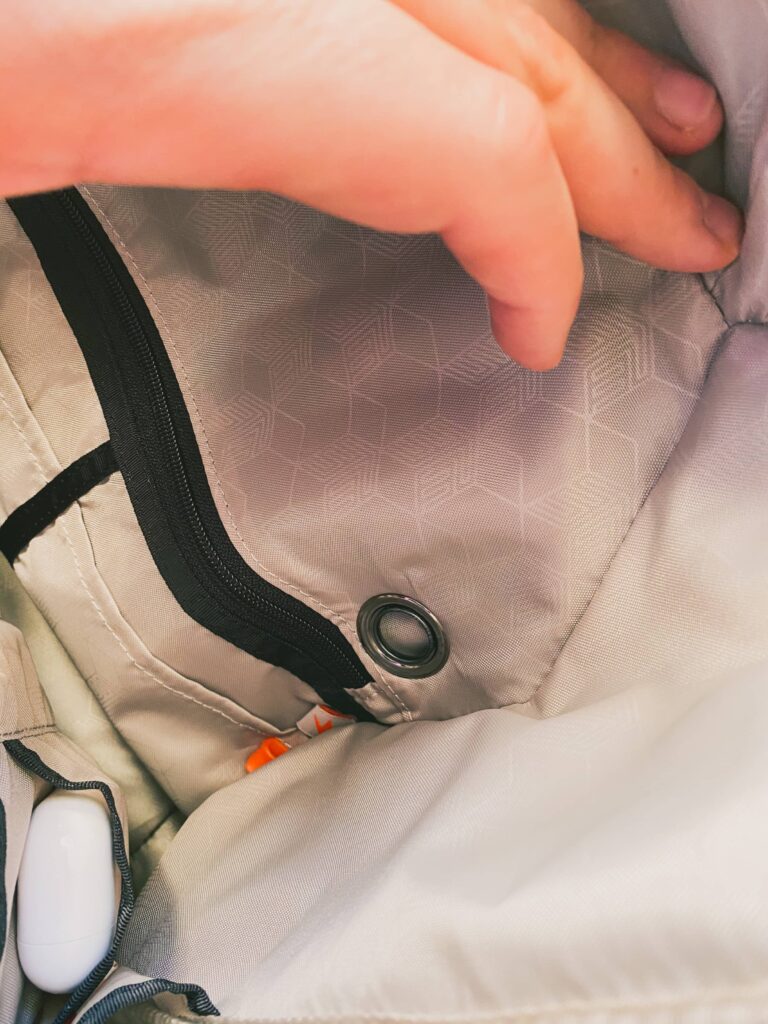 There's plenty more, too , including a place to store a cable (or wired earphones), as well as a water-repellant coating on the fabric. As someone who's laptop took a bath by being in a bag in the rain a few years ago, that's music to my ears.
All in all, the Myth is an excellent backpack – particularly if you have a lot of tech to carry around. It's stylish, smart, and offers plenty of neat functionality that goes above and beyond.
The Myth 18L option is available for $119.95 at STMGoods.com, or £99.99 at Amazon.co.uk.
Note: The STM Myth 18L was sent to me for coverage purposes.
3,195 total views, 2 views today