AirPods Pro Review
29th June, 2020 - Writing
Apple is at its best when it makes tech feel closer to magic, and as much as that statement is so full of marketing and PR speak that I feel I need to wash my mouth out, for the most part, it's true.
Look at the iPhone, a device that can do a million and one things, all with minimum fuss, or an iPad that's still not quite a computer, but my parents use them as their primary devices to do the kind of things they used to rely on desktops and laptops to do.
I reviewed the AirPods back on my previous blog and it was one of my most popular posts, so when Apple sent me the AirPods Pro to test out I couldn't resist writing about them. Simply put, the AirPods Pro showcase Apple at its best.
When I first got my original AirPods, people laughed. "They look like electric toothbrush heads", etc etc, but it wasn't long until they became THE wireless earbuds. Commuting into London revealed just how popular they are, and I couldn't look in one direction without seeing someone with the pristine white buds poking out of their ears.
The AirPods Pro feel like the natural continuation of that design language. The case size is almost identical (and still charges via Lightning cable or wireless charging), and the buds themselves are a similar size, but it's the shape that's different.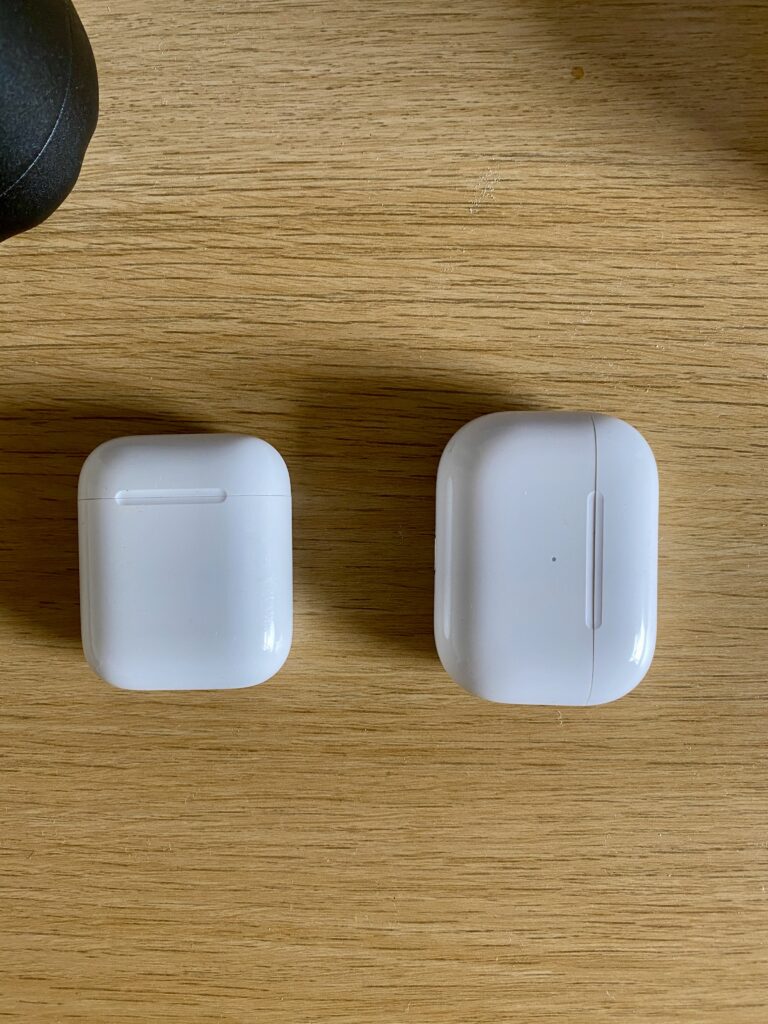 AirPods Pro have shorter mic "stems", with a more rounded "bud" that goes into your ear. Unlike AirPods, which have a "one size fits all" approach, the AirPods Pro also offers multiple silicone tips to help you get that perfect fit.
If they're so similar, what makes them Pro? Here's where we get to that Apple "magic" I alluded to earlier – these earbuds offer noise-cancellation.
Now, noise cancellation itself is nothing new, but it's the implementation here that impresses. While you can play sound as per any other earbuds, there are two modes for noise-cancelling on the AirPods Pro.
The first, Active Noise Cancellation (ANC), does exactly what you'd be expecting. It involves small vents that equalise pressure on the inside of your ears, meaning the AirPods Pro sidestep that awkward feeling of being able to only hear your own voice.
A mic on the outside of each bud takes in the sound of your environment while countering it with "anti-noise" that blocks out the sound before you even realise it's there. In practice, it feels like blocking out the world. It's also adjusted 200 times per second, meaning it's constantly adjusting.
The second mode, Transparency mode, is triggered by squeezing the stem of the AirPods Pro. In this mode, the outside sound is allowed in, meaning you can order a coffee or respond to a conversation without needing to take the AirPods Pro out. It's a little tricky to explain, but in testing, I was able to continue conversations while out and about, and then switch to ANC to keep out wind noise.
Speaking of conversations, the AirPods Pro are just as capable when it comes to making calls and the like as the standard AirPods, but ANC makes a huge difference when out and about (I haven't tested it in a busy area, because of, well, COVID). It's also ideal for drowning out the hum of a fan in these summer months.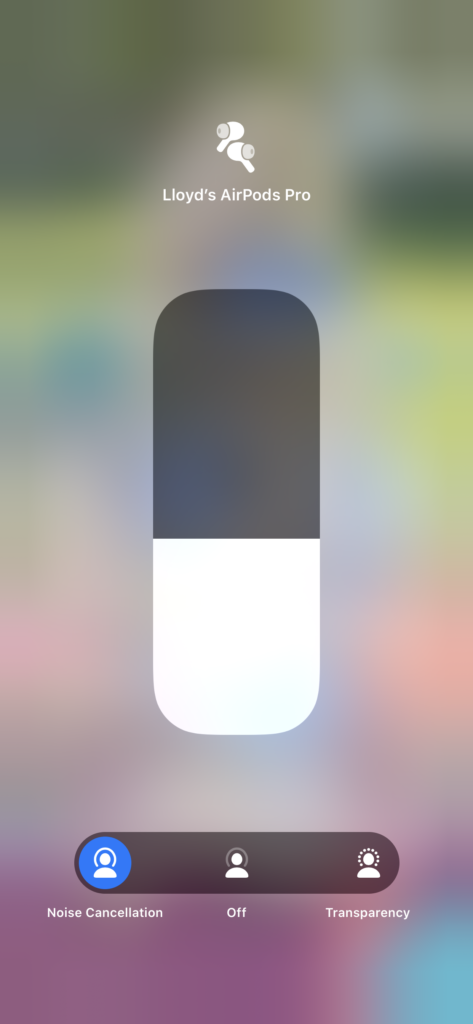 You can also switch between modes with your iPhone, and there's also an Ear Tip Fit Test to ensure you get the best seal to maximise the power of noise cancellation. It takes seconds and is well worth running when setting the AirPods Pro up.
With the case, you can get 24 hours of listening time, but for each charge of the buds themselves, you're looking at around four and a half hours. That's great for a commute, but for longer flights, you might want to consider over-ear headphones with larger batteries. Thankfully, after five minutes of charging you can get an extra hour of playback, so as long as you've got the case, you're all set.
I'd been using my PowerBeats Pro as my daily earphones, but now that I've used the AirPods Pro I simply can't go back (other than for workouts). They're pricey, but noise-cancellation in such a small form-factor is well worth the price of admission, and I've not even touched on things like instant pairing and the upcoming promise of surround sound that's coming to all AirPods.
If you have an iPhone and are in the market for new earphones, look no further than AirPods Pro.
Disclaimer: AirPods Pro were provided by Apple.