I Bought A PC
20th May, 2020 - Blog
Here's a post I never thought I'd make, macOS fan that I am: I bought a PC.
For the first time in as long as I can remember, I'll be using a Windows machine.
So, why? There are two reasons, really. Number one is work. I've turned down so many coverage opportunities for PC games and peripherals that I felt like it'd almost pay for itself!
Secondly is simply because a lot of my friends play primarily on PC.
With my dear friend Ant helping me pick components (and building it for me, the wonderful man), here's the spec we ended up with:
Processor: AMD 3900x 12 core CPU
Motherboard: MSI x570 Motherboard
RAM: 32GB DDR4
Graphics Card: RTX 2070 Super Graphics 8GB
OS Storage: 500GB M2 SSD
General Storage: 1TB M2 SSD
Case: Phanteks P300 Tempered Glass Case
Power: 650W Modular PSU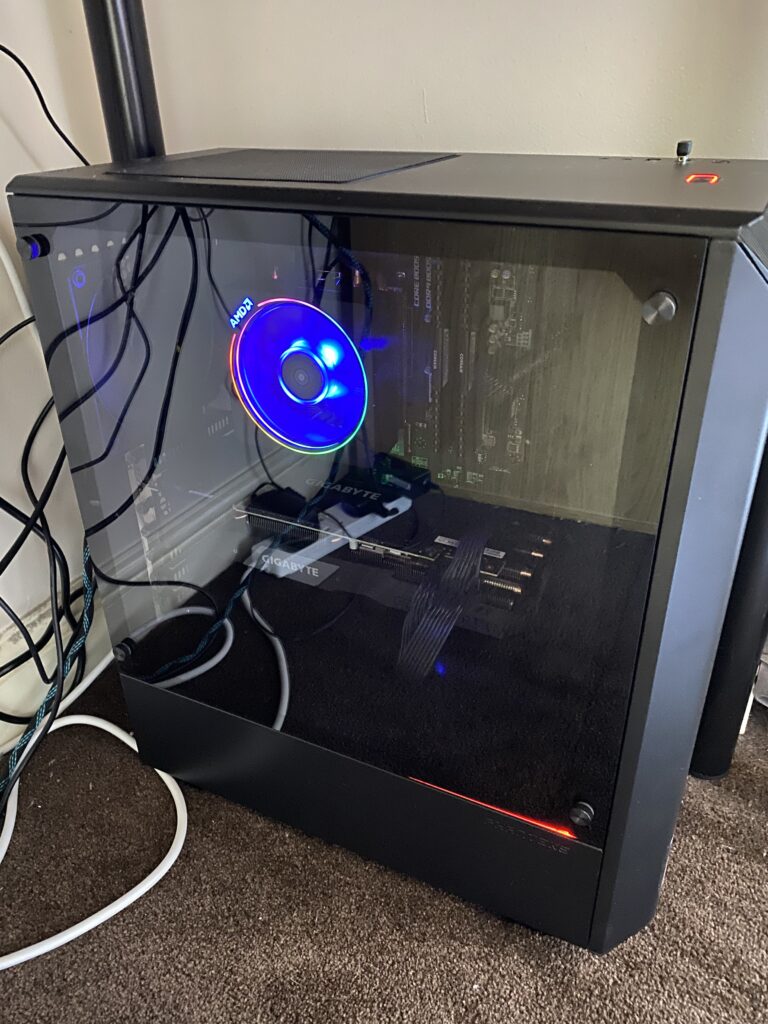 It's pretty exciting to be able to jump into a ridiculous number of games I've missed in the last decade or so, and while browsing my Steam and Xbox Store libraries I found plenty of games I already own that I can get stuck into.
A good friend of mine is taking the iMac off my hands, and honestly, I'll miss it. It's been with me for a while, and I'll miss the huge screen – at least until I upgrade my monitor setup, but one expense at a time.
If you want to play some PC games together, be sure to hit me up.
I've been using the PC for almost 24 hours now, and while I still feel Windows is a necessary evil, being able to run Destiny 2 with an uncapped framerate has been truly transformative. I've also picked up Siege to play with friends over the next few days, but it honestly feels like relearning how to play games now that I'm using mouse and keyboard.
Thanks for reading!
Lloyd
Recommendations
TV Show – Parks and Recreation
I know, you've almost certainly seen it already. I watched the first season and a half a while back, but Frankie and I are really enjoying it. We finished Season 1 this week (admittedly only six episodes), and I'm looking forward to watching more in the coming weeks as lockdown continues. It's available on Amazon Prime Video.
Game – Overwatch
Another "well duh" recommendation, but I played Overwatch last night for the first time in years and ended up winning five games in a row. I forgot how much fun it is to just strap in for a series of matches, especially with the new role queue. I think it might replace FIFA as my go-to game, such is the draw.
2,317 total views, 2 views today